Creating winning ads is critical to your success as a "For Sale By Owner."
Posted by David Pannell on Sunday, May 24, 2015 at 2:40 PM
By David Pannell / May 24, 2015
Comment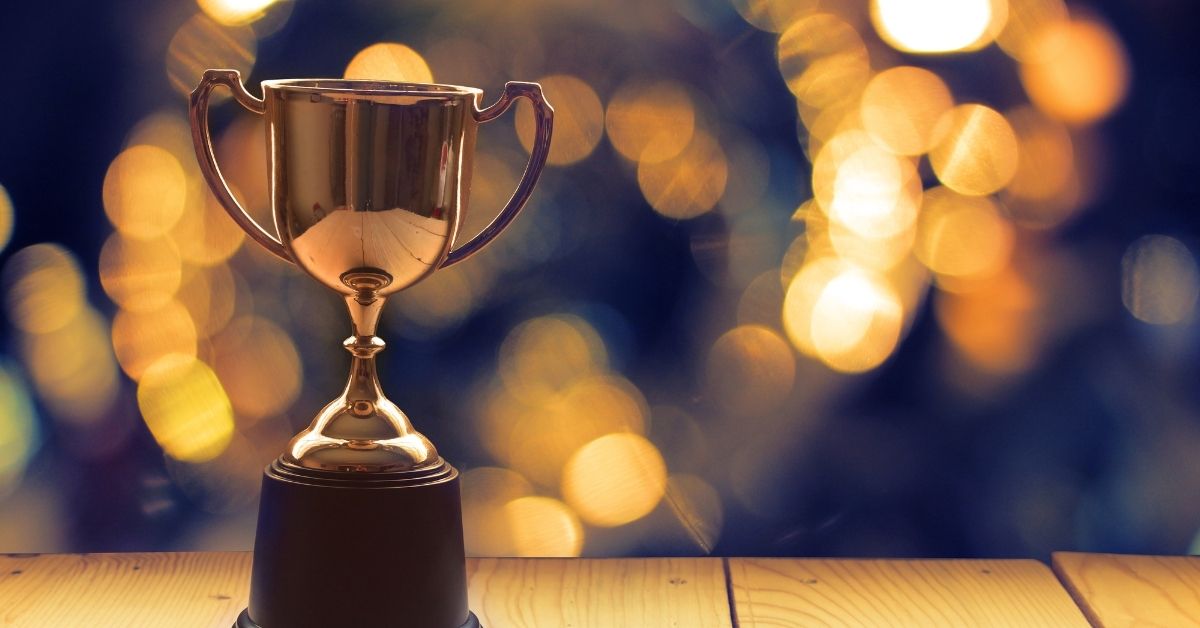 So, even if you've never written a classified ad, this article will teach you all that you need to know to get "up to speed" as it were.
Creating winning ads is critical to your success as a "For Sale By Owner." It's something that you can learn to do. I think.
At least I learned to do it... therefore I assume that you can too. I'm going to give you the basics here.
This section is full of the tips, hints and techniques that I have learned, proven and used for years.
Classified ads can be a powerful and inexpensive marketing tool if you do it correctly. There's nothing clever, nothing elaborate... everything's simple about the way I approach it. I think that "the simpler the better" when it comes to creating winning classified ads.
In this section you'll learn how to transform your ideas, listings and features into benefits that your prospects will want to act upon.
But, there's one thing that you've got to understand from the beginning. And that is this:
No one will read or respond to your classified ads if you don't put their needs, wants, desires and passions first.
Your buyer is only interested in looking at your home to the degree that he understands what it has to offer him. You must be entirely unselfish in your marketing in order to create classified ads that produce lots of buyer calls. In every word you write, every sentence you construct, in every paragraph that goes into your advertisement, you must realize that your prospect's desires, anxieties and aspirations must always come before your own.
This is the basic fundamental rule of successful classified ad writing. And this is something that very few "For Sale By Owners"do. If you doubt that this is true.... read through your local Sunday paper and notice all the bad classified ads that are in there. Compare them to what you learn in this section and you'll understand that there are very few good classified ad writers out there. You've got to understand that successful classified ad writing is "all about your prospect"... it's about their dreams and desires. If you can't understand this, then don't bother trying to create your own ads and marketing materials, because you won't be able to.
Write Powerful Classified Ads by Avoiding These Typical Mistakes"
Hundreds and thousands of dollars are wasted every day on classified ads that are not focused on the buyers out there. Too many mistakes mean too many dissatisfied, un-motivated prospects, which means too many unsuccessful "For Sale By Owners."
The problem is that:
Most classified ads: Do not focus on the prospect... they focus on the property, the agent, the company, etc... A very selfish thing indeed.
Most classified ads: Assume the prospect is as excited to respond to you, your property, your offer, etc... as you are to sell! A false deduction if ever there was one!
Most classified ads: Try to be clever and creative. The minute you get clever with your copy is the minute you lose your prospect.
Most classified ads: Try to create an "image." This is ridiculous... but happens all the time! Your property's image should always come second to THE PROSPECT'S NEEDS WANTS AND DESIRES. Nothing should be more important than your prospect.. especially not your home's "image"!
Most classified ads: Drone on and on and on about the features of a home and not on the benefits and what they can do for the prospect.
Most classified ads: Are deadly boring and dull. Copy should be written full of action, spunk and enthusiasm. It should move the prospect to action!
Most classified ads: Do not give the prospect a reason for acting NOW. After your prospect reads your ad they should be so excited about the benefits they get, that they drop whatever they're doing and take immediate action!
Most classified ads: Don't address the anxieties and aspirations of the prospect. If you don't know your target buyer, don't even try to create and write classified ads.
Most classified ads: Do not sell specific benefits to the prospect. For example, the best listing classified ads are stuffed with specific benefits for the buyer... like "average electric bill is only $67 a month." For each individual market you target, your copy must be specific. Stop writing general classified ad copy.
These are only a few of the mistakes that most "For Sale By Owner's" make.
After you've created a new classified ad, always turn back to these pages and test your ad against these listed mistakes.
If you've made any of these mistakes, weed them out! If you have to, go ahead and start from scratch and re-create your whole ad.
And by the way, get used to re-creating ads!
Before I explain how to do this, I feel the need to reemphasize the fact that: If you don't know what your prospect wants to buy, then how are you going to sell it to them? You can't. Thus the tremendous need to do your marketing research. You see, if your preparation has been thorough, you stand a much greater chance of writing a successful classified ad... as a matter of fact, that's the key to creating a hot ad:
Having said that, let's assume that you know what your prospect wants and why he needs to look at your home, and talk about how to turn your features into benefits. Features are the elements of what you're selling. The elements of your property that are desirable for your prospect. Features are all about your home.
Features are important, but only to the degree that they relate to a benefit that the prospect gets from the feature.
Features will not sell your home... benefits will. Benefits are the advantages to your buyer. Benefits are what causes a prospect to buy your home. Benefits are what your prospect gets from a feature.
Benefits answer the prospects biggest question "What's-in-it-for-me?". Your prospect wants to know the answer to this question RIGHT FROM THE START. So tell him! Thus, if you want to write successful classified ads then you've got to get good at transforming features into benefits.
One of the basic rules of successful classified ad writing is this...
Client Reviews | Fort Worth Real Estate
You Must Always Lead With The Benefits, And Then You Can Follow With Features
Prospects always want to know what's in it for them first. After they know that, they might want to know the in's and out's of your home. If you have a feature that doesn't offer a strong benefit, then leave it out... don't even waste your time with it, or consider it. You should never list features of your home as if they were in and of themselves, something meaningful.
They aren't!
A feature is only meaningful if it tells your prospect what he gets from the feature... and by their very nature, features don't do it. If you understand all of this, then you are ready to begin the process of turning features into benefits.
Here Are The Steps For Turning Features Into Benefits:
1) List every feature that you can think of. The features are basically the key facts about your home: age, style, address, price, availability, square footage, color, etc...
2) Now answer this question for each and every feature: "What does my prospect get from this feature? How much? How often? Why does it matter? What problem of the prospects does this feature solve? How well does it solve the problem? Etc." If you do this, you'll have a list of benefits that mean something to your buyer.
3) Rank the benefits in order of importance to the prospect.
4) Rank the problems that your home solves in order of importance. You see, all of this is critical to your classified advertising success. A prospect doesn't care about your features.... they just want to know what's in it for them.
They care only about what you or your home provides for them.Rules For Writing Classified Ads That Motivate Your Prospect To Respond NOW
Remember, the main question to continually ask yourself, with each word or sentence you write, with each paragraph you finish, is this:
Does This Help Get My Prospect To Act Now, Or Not? If It Doesn't It Should Be Pulled-Out And Thrown Away!
The purpose of your advertising is to get your prospect to respond NOW! If the copy does not answer this end, then it doesn't belong!
Never forget this!
Realize that no matter what anyone else says, classified ads should always be written so that's its focus is on the prospect, never on the home you're selling or anything else. .
Put your ego aside, and realize that you will win at classified ad writing if your focus is on your prospect, his desires, his wants his interests, etc…
Tell your prospect that you have the solution to their problem. Prove it in your copy! Let them know that you understand what THEY are looking for. To do this you must:
∙Identify With What The Prospect's Wants and Needs Are
∙ Let He/She Know You Have What He/She Is Looking For
More basic rules for writing classified ads that sell:
Target your market specifically.
Write the ad as if you were writing to one specific, select person.
Read your copy as if you were the prospect, consider it only from his point of view.
Never assume that your prospect understands what you are saying, tell him specifically what it is you mean.
Make your copy short and spunky, full of energy. Use action words and avoid adverbs and adjectives. Using non-specific adverbs and adjectives tell your prospect that you don't have any specific facts or numbers to share about your property. You must prove each of these words when you use them.
Make YourCopy Interesting. Write everything so that it focuses on the prospect. That alone will make your copy interesting to the prospect. If what you write is not about the prospect, then it doesn't belong!
Use emphasis devices to draw attention to words that are important, words that are more likely to get your prospects attention sooner.
You can underline important words, You can make them bold, You can use asterisks to set them off, You can indent them, USE CAPITAL LETTERS, Use boxes, or other outlining devices, Use different colors (pretend this is blue)
Basically, you should use anything that lets your prospect know that THIS IS IMPORTANT. READ ME! I'VE GOT THE PROPERTY YOU'VE BEEN LOOKING FOR! These emphasizing devices work, and will guide your prospects eyes across the page to the important messages you are trying to convey to them to get them to act in their own best interest. In this chapter you'll find many winning classified ads that use these highlighting techniques. Try to use these as a model for just how much highlighting you should do. Obviously it can be overdone... and that's not what you want. This is a key rule to never forget.
'BEST of the WEST' Communities in Fort Worth, Texas
Always Lead With Prospect Benefits, & Follow With Features.
Following this rule alone will help increase your response to a large degree. Make sure these benefits:
Speak Directly To The Prospect
Excite Him
Frighten Him
Let Him Know What He Has To Do To Get The Benefit
In short, motivate your prospect by leading with the benefits he gets, not with you, your property or it's features.
Make it easy for your prospect to respond.
Don't hide your phone number by burying it deep in the text.
Writing classified ads that compel an immediate response is something that you can do, if you work hard at it and follow the guidelines in this section.
This section is full of the tips, hints and techniques that I have learned and used hundreds of times across the country -- they will help you write classified ads that will get your prospect to call you NOW and buy your property.
It should be your rule of thumb, to spend about ½% of your starting sales price on marketing and advertising (for example on a $100,000 home a ½% budget would equal $500)
Being thrifty is a marvelous idea but it rarely works in terms of selling your home. Keep in mind how much money you're already saving by doing this without a real estate agent.
As part of marketing your home you should also be aware of what causes homes to sell… or in some cases… what causes homes not to sell. In order to help you get a realistic view of what you are trying to accomplish here – it's a good idea to fill out the following "How Well Will It Sell?" worksheet.

Information is deemed reliable, but is not guaranteed accurate by the MLS or NTREIS. The information being provided is for the consumer's personal, non-commercial use, and may not be reproduced, redistributed or used for any purpose other than to identify prospective properties consumers may be interested in purchasing. Real estate listings held by brokerage firms other than Cities Real Estate (Home Team) are marked with the NTREIS IDX logo and information about them includes the name of the listing brokerage.

NTREIS data last updated March 20, 2023.