How Safe is Selling Your Own Home?
Posted by David Pannell on Tuesday, June 23, 2020 at 6:48 AM
By David Pannell / June 23, 2020
Comment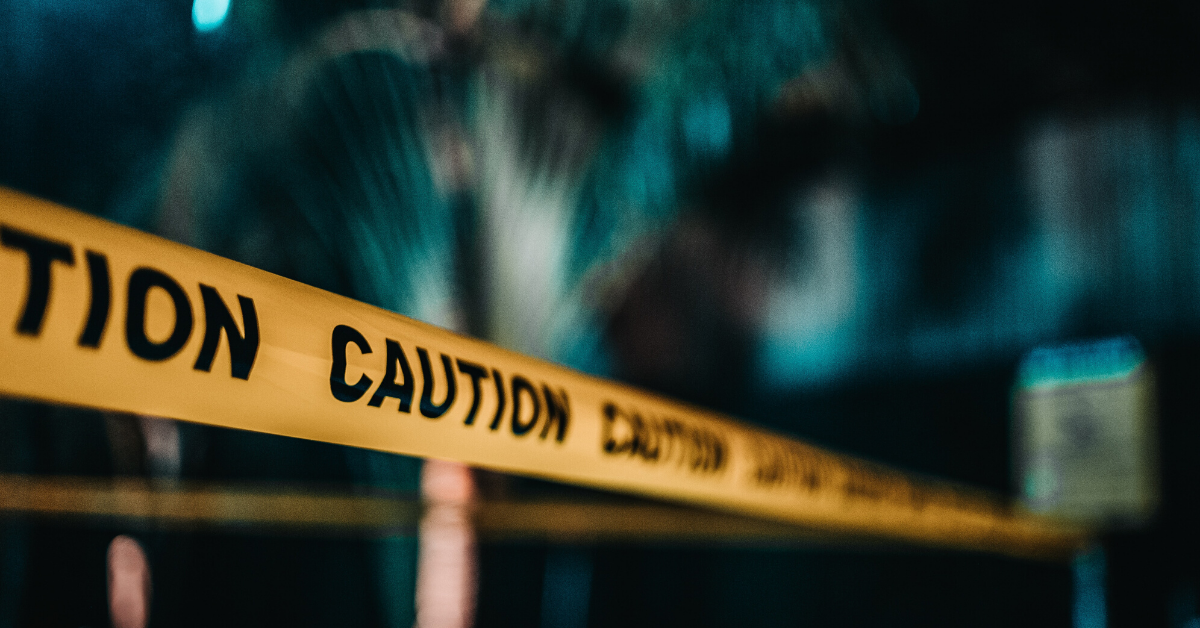 This article is (5th) part of our For Sale By Owner (FSBO) series.
When you decide whether or not to hire a Realtor® to sell your home, the key question you ask yourself is, "How much can I save by selling my home by myself?" In the previous articles in our For Sale By Owner (FSBO) series, we've given you advice on how to get your home prepared for sale and how to price it properly. But there's an important question we'd like you to ask yourself before you decide to go the FSBO route: How much is your life worth?
Safety First
When you sell your home, you open the door to strangers. Even if you are working with a licensed Realtor® there are things you need to do to protect your property. When you are a FSBO, there are some extra steps we recommend to keep you and your family safe.
Store Valuables
There are plusses and minuses to having a safe in your home. You can put all your valuables, guns, medications, papers, etc. in a large safe. But it also announces that you have valuable items there on the premises. If possible, store valuables in a safety deposit box.
Lockup Guns
You should be doing this anyway. We recommend a gun safe placed inside a closet, basement, or back room. The less conspicuous, the better.
Clear the Medicine Cabinet
If you have kids or grandkids, you should already be locking up your medicines. Even non-narcotic drugs can be dangerous in the wrong hands.
Pack Up Your Collections
There are two reasons to pack up your collections of dolls, memorabilia, teacups – whatever it is you fancy. First, you want to declutter your house prior to putting it up for sale. (David Pannell's Home Selling System) Second, your collection may be so appealing that a few of them go missing. Oh, and you need to pack up anyway, right?
Move Important Papers Offsite
Your papers may be worth more to a crook than your fancy teacups, Grandma's pearls, or your favorite shotgun. Why? Identity theft. Once someone has your social security number, bank information, and other personal information, they can wipe out your accounts. Or buy something very expensive in your name.
Family Pictures
You know what they say, "Just because you're paranoid, doesn't mean they're not out to get you." You don't want folks knowing what your children look like or where they go to school. In fact, you want people to know as little about you as possible. They're strangers, remember? Also, you need to declutter anyway – and you want a prospective buyer to picture their family in the home.
Security
The Right Lock Box
Most real estate agents have access to a special kind of lock box that tracks who is coming in and out of your home. Some agents will use a regular old lockbox, but we recommend they use what's called a "Supra key" lockbox. It holds the key to your house and each agent must enter a code that is associated only with them. Another option is to replace your door lock with a "smart" lock.
The Right Doorbell
You should definitely have a Ring or other type of "smart" doorbell. The least expensive Ring doorbell replaces your current one. It's better than a wireless doorbell because you don't have to worry about losing power or replacing batteries. It's wired directly to the house. For a small annual fee, the doorbell can save recordings of people who come to the door when you can't answer it. The main value is that you can answer the doorbell from anywhere through your smart phone. We recommend you have one of these even if you are not selling your home.
The Right Camera
Consider getting interior cameras. Especially one that points at your safe if you have one. If you're not technical, you can hire people to install some basic security equipment. You should be able to monitor the cameras from a smart phone.
Safety Precautions
Ask for ID
If you are going to show your home to a prospective buyer, if at all possible, don't show it alone. Have the buyer text or email their license to you before the appointment. Tell them you need to have licenses for any adults that will be joining them. Then, answer your door via your smart doorbell and make sure the person there matches the picture on the license. We recommend forwarding the license and date / time of the appointment to a trusted friend or family member.
Go with Your Gut
There are millions of neurons in your stomach. It is sometimes called your second brain because it acts independently. (https://www.sciencedaily.com/releases/2018/05/180529132122.htm) That "gut feeling" you get sometimes? You know the one you're often sorry you ignored? If someone comes to your door and it just doesn't feel right, listen to your gut. Bad people count on your feeling uncomfortable turning them away. You don't know them – who cares what they think about you. Safety first.
The Agent Advantage
In most states, Realtors® must go through a background check and be fingerprinted. First, make sure your agent is actually licensed. You can do that here: https://www.arello.com/. Also, if a buyer's agent wants to show your home, ask them to send a picture of their business card. Make sure they are licensed as well. The bottom line is that your agent takes on the responsibility -- and the risks -- of showing your home.
You Just Want My Listing
You're right. We do want your listing – but that's because in our experience you will net more money than you will if you don't use an experienced real estate agent. But we also care about our community. We live here. We want our neighbors to be successful. We want them to be safe. Even if you don't hire us, please take these precautionary measures.
One last thing: Consider using our Smart Seller listing agreement. We will put your home in front of hundreds of buyers weekly. There's zero obligation and you can cancel at any time.