Expect The Best Results From A Local Guy
Are you serving as an Executor of an estate in Texas, but you reside outside the state, particularly in an area other than Dallas Fort Worth? While our expertise primarily lies in Probated Real Estate in the Dallas Ft. Worth region, we're here to offer our support, even if you're not currently prepared to sell. We recognize that the responsibilities can be daunting, leaving you feeling overwhelmed, much like sinking in quicksand. However, you can find solace in the fact that increasing your home's value to attain the desired price is remarkably simple with our expert guidance. It's worth noting that many homes sell for top dollar with minimal effort, such as ensuring they are tidy and vacant. We are well-equipped to assist you with these endeavors.
We

OFFER

Discounted Real Estate Services $$ when it's time to sell
If you decide to use EstateExec.com software, we will reimburse the fees if hired
Streamline Title Work with Affidavits: Save time and money by completing Affidavits to expedite title work and minimize potential complications.
Free Home Valuations: Discover the true value of your home without any obligations to sell or hire us. Our comprehensive home valuations provide you with an accurate estimate, empowering you with valuable insights.
Maximize Sales Price "As Is": Get expert advice on how to maximize the sales price of your home, even if you plan to sell it "as is." Our team will share valuable tips and strategies at no cost to you.
Stay Informed with Weekly Market Reports: Receive exclusive weekly market reports that focus on homes sold near yours. These reports will keep you updated on recent sales, giving you a deeper understanding of your local real estate market.
Listing Alerts for Your Neighborhood: Gain a competitive edge by signing up for our listing alerts. You'll be notified promptly whenever a new house hits the market near your area, ensuring you're the first to know about potential opportunities.

Veteran Owned

, Friendly, and Expert Broker: As a proud veteran-owned company, we take immense pride in delivering exceptional service. With our team's expertise and friendly approach, you can trust our broker to go above and beyond for your real estate needs.
Don't miss out on these valuable services. Contact us today to take advantage of our offerings and experience the difference of working with a trusted real estate partner.
Best regards,
Have you Inherited A Property? Get Started Now!
Over 1,400 families helped, 15+ years in business, 130+ were Probated Estates
You'll find videos of past clients whom we have helped in probated estate sales. We have a trusted professional who specializes in all types of repairs at reasonable prices. Over 130 families in the Dallas Fort Worth area have already benefited from our services, successfully navigating the intricacies of estates. Their positive experiences stand as a testament to our expertise and dedication. Over 1,400 families helped, 15+ years in business
You don't have to take our word for it—scroll down on this page and see the satisfaction of our past clients for yourself. We take pride in delivering exceptional results and ensuring your property is ready for the market or inheritance process. Even if you're not quite there yet, we'll be by your side every step of the way. Let us help you transform your property and achieve your goals effortlessly. We want to apply for the JOB, Over 1,400 families helped, 15+ years in business.

Unexpected Success Stories
Success Stories Working With Families In Probate
Have you recently inherited a property?
Have you recently inherited a property?
Find out with a FREE Home Value Report
80+ Blog Articles and 50+ Success Stories
Why Hire Cities Real Estate
Whether buying or selling a home, it is our goal to make this important event a positive and enjoyable experience. We are committed to providing you with personal attention accompanied by courtesy, respect and professionalism.
David Pannell's Team is a top producing real estate team in the Fort Worth Texas. We have served thousands of clients and we are a trusted partner to many local and nonprofit organizations. Our mission is to educate our clients in the home buying and selling process. We focus on detailed systems and aggressive negotiating strategies to get our clients the best results every time.
Thinking about buying a home? You have found the best search engine to do just that. In addition, our team will get you priority access to all the best deals the moment they come on the market…. and in this competitive market you have to have that sort of access to nail down a great deal! If you are looking to sell your home we specialize in getting our clients maximum exposure and top dollar every time.
Our aggressive marketing systems are proven and will net you more money vs your traditional real estate marketing plan. Congratulations on finding a top performing team in the area that is focused on your success! Happy home buying and selling! David Pannell's Team
Rely On A Probate Estate Expert
Cities Real Estate agent David Pannell has been helping families with their real estate needs for over fifteen years. David is a former United States Marine and City of Arlington police officer. He is a realtor you can trust to help you find your treasure in Covered Bridge Canyon or sell your home as you begin the next chapter in life. Contact David today at (817) 797-9047.
FREE Resources To Help Guide You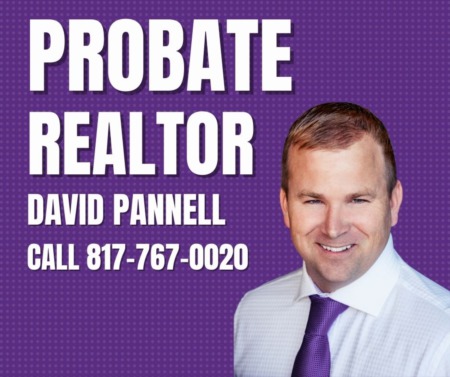 Thursday, June 22, 2023
Client Story Review: Valentia Richardson
Valentia Richardson sat at her kitchen table, surrounded by stacks of unopened mail and a growing sense of unease. It had been a tough year for her financially, and now she was facing yet another challenge—she was behind on her taxes on the ...
Read More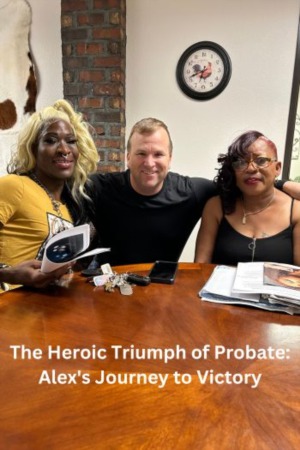 Thursday, June 22, 2023
The Heroic Triumph of Probate: Alex's Journey to Victory
In Dallas Fort Worth, Alex found themselves trapped in a nightmarish probate process, burdened not only by the task of selling a decaying home but also by the unsettling emergence of four contentious family members. However, amidst the chaos and ...
Read More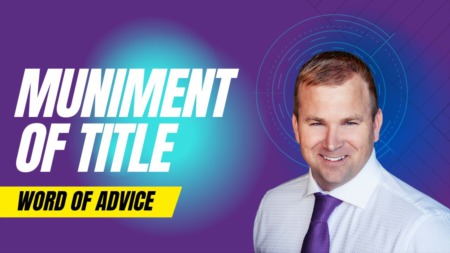 Thursday, December 8, 2022
What is Muniment of Title Texas Probate
When a resident or property owner in Texas passes away, their family often believes the traditional probate process is necessary. Fortunately, that's not always the case. Under certain conditions, there are less expensive and more timely ...
Read More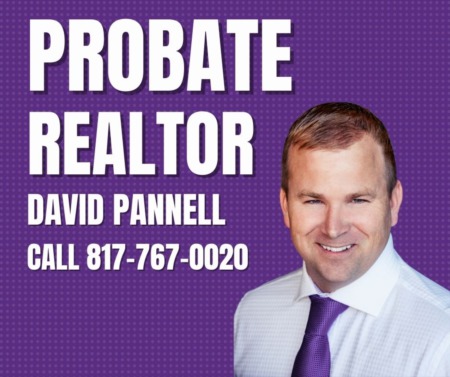 Tuesday, November 22, 2022
What is an Affidavit of Heirship Texas Title Probate Law
An affidavit of heirship is a legal document that can be used when someone dies without a will and their estate consists primarily of real property titled in their name. The affidavit is used to identify the heirs to the property. The affidavit is ...
Read More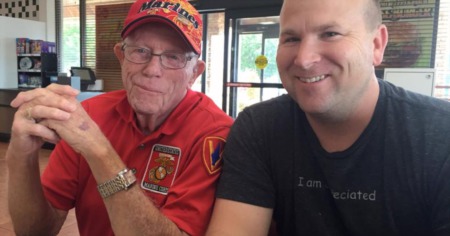 Friday, June 17, 2022
Veterans Estates Probate Texas
If the decedent was a military veteran, it's a good idea for you as the executor to look into death-related benefits for veterans immediately upon their death. Veterans are entitled to a number of death-related benefits, some of which relate to the ...
Read More