Fairmount Southside Historical District
Fairmount Southside Historic District is a special place just a couple of miles from downtown Fort Worth. (Link to Downtown Fort Worth guide.) It is the largest historic neighborhood in the southwestern United States. The well-cared for historic homes in Fairmount were built between the late 1800s to the early 1920s. Some were actually ordered from the Sears Catalog. (For you young folks, the Sears Catalog was the Amazon.com of its time. Families anxiously awaited its arrival and enjoyed perusing its paper pages.) Fairmount Southside Historic District is also near the medical district.
Homes For Sale Fairmount Southside Historical District
September 23, 2023
Homes For Sale Fairmount Southside Historical District by Price

Information is deemed reliable, but is not guaranteed accurate by the MLS or NTREIS. The information being provided is for the consumer's personal, non-commercial use, and may not be reproduced, redistributed or used for any purpose other than to identify prospective properties consumers may be interested in purchasing. Real estate listings held by brokerage firms other than Cities Real Estate are marked with the NTREIS IDX logo and information about them includes the name of the listing brokerage.

NTREIS data last updated September 23, 2023.
Downtown Fort Worth, Southside Historical, 7th Street, Cultural District 'Hoods
Best of the West TOP Treanding Neighborhoods in Fort Worth, Texas
Fairmount Stats
For you engineer types, the Fairmount Southside Historic District is 346 acres or .54 square miles. It is nestled between four major roads: Eighth Avenue to the west, Hemphill Street to the east, Jessamine Street on the south, and Magnolia Avenue to the north. Fairmount is part of the Southside area in Fort Worth. Some Southside stats from AreaVibes.com:
Southside has a Livability Score of 73/100, which is considered excellent
Cost of living in Southside is 8% lower than the Fort Worth average
Southside real estate prices are 37% lower than the Fort Worth average
Rental prices in Southside are 25% lower than the Fort Worth average
Homeowners Association (HOA)
Fairmount residents care deeply for their neighborhood. The Fairmount National Historic District of Fort Worth is the organization that handles the business of the neighborhood. The Fairmont Association is dedicated to keeping the neighborhood safe, beautiful, and faithful to its historical past. Read the bylaws here:
Fairmount Southside Historic District Guide
Our Fairmount Southside Historical District Guide tells you what's hoppin' and happenin' in the area. It's a great area to work and live. Whether you want to buy or rent, there's something for you. (And we here at Cities Real Estate can help you find it.) Link to:
Get Out of the (Historic) House
Hey, we understand. You now live in your great historic home. You're enjoying it. Maybe you're lovingly restoring it. But you gotta have fun too! Here's some ways you can get out of the house and destress.
Road Trip
The most exciting, budget-friendly road trip you'll ever take is the driving tour of the Fairmount Southside Historic District. Their website provides information about the self-guided tour, including a list of popular homes to check out. Link to:
Here's just a few we're partial to:
1801 College Avenue, c. 1924 has always been a commercial business of one type or another. One side was a Piggly Wiggly. Later it was a warehouse for Tastee Pie Company. Since 1988, it's been home to The Old Home Supply House. (#30 on the tour list.)
2220 Alston Avenue, c.1913. Many of the historic homes in Fairmount are simpler styles. But this home, set upon a hill, is quite upscale by comparison. A prominent physician lived in the home until the 1940s. Later, the interior was gutted and the woodwork restored. (#40 on the tour list.)
1408 South Adams, c. This is an Arts and Crafts era bungalow. It has beautiful diamond-shaped glass windows and ten-foot high ceilings. The original lighting fixtures still light the home. (#22 on the tour list.)
Community Center
The Fire Station Community Center has to be the coolest community center in Fort Worth. That's saying something given how hip Fort Worth is. This former fire station has an amazing array of activities for the family. They note on their website that they are "intertwined" with local activities. So don't be shy and ask what's happening in the neighborhood. You'll need an annual community center membership, but prices are very reasonable for residents. You can also buy a day pass.
Sports
There are basketball and tennis courts. The Fire Station Community Center also offers tumbling and gymnastics classes. There are youth sports leagues.
Exercise
The Fire Station Community Center has a Bronze-tier level gym. This means the gym is smaller but has high-quality exercise equipment. It costs more to have your membership include gym privileges. There's also a climbing wall and dance room.
Kids
There are day camps and after-school activities for the kids to enjoy. There is also a small library and computer lab in the community center.
Get Togethers
You can reserve the community center for birthdays, family reunions, business meetings, and other events. Or just grab a picnic table and layout the fried chicken, potato salad, and Texas toast. The kids can work off some energy at the playground.
Culture & Classes
The Arts Fifth Avenue
You can find art exhibitions, concerts, and musicals under one roof. The Arts Fifth Avenue has all the performing arts and much more. You can enjoy classes in a variety of dance genres including tap, ballroom, and burlesque. (Not barbeque…burlesque.) They'll also teach you how to meditate and twist yourself into a pretzel. (Commonly known as "yoga.") If you want to sing outside the shower and play a musical instrument beyond the garage, they offer voice and instrumental music classes. Wait, we are not done. Stage moms and dads can enroll their beautiful and talented offspring in children's theatre classes.
SiNaCa Studios
SiNaCa Studios School of Glass and Gallery is the place to go to expand your right brain. They offer classes in glassblowing, kiln formed glass, and flame working. They also provide private parties and corporate team building events at their studio or at your site. SiNaCa Studios sells supplies, clothing, and original pieces online.
Food and Drink
Beer, Wine, and Fancy Cocktails
Sometimes you just want to relax with a bit of alcohol. (Don't forget to bring a designated driver. We just want you to get back to your historic Fairmount Southside home.) Here are a few places to cheer up.
The Boiled Owl Tavern
We have never seen so many 1-star and 5-star reviews on Yelp for one establishment. We figure a bar that folks either love or hate is the place to be. Basic bar; nothing fancy. The Boiled Owl Tavern plays punk music from the 80s. Which is probably why some people hate and some people love it. Located on Magnolia Avenue.
The Chat Room Pub
The Chat Room Pub is a beloved dive bar on Magnolia. Ignore the bad Yelp reviews; most are pretty old. Current reviews attest to its dive appeal. Shoot pool, have a drink, relax. Repeat. Located on Magnolia Avenue.
Grandma's
Another Magnolia Avenue bar. So basically you can bar hop without walking too far. You can enjoy snacks and pizza along with some karaoke.
PRoPER
Not a typo; that's how PRoPER spells their name. Since they won FWs Magazine's "Best Cocktails" they do have the right to call themselves "The Contemporary Cocktail Habitat in Fort Worth." You guessed it – it's also on Magnolia. They have Taco Tuesday Trivia and sometimes just plain ol' Monday Trivia.
HopFusion Ale Works
Enjoy craft beer in HopFusion Ale Works' 4000 square foot tap room. See what's on tap before you head over there so you don't waste valuable drinking time deciding what you want. They also have 6-packs, Crowlers, Growlers, and kegs to go. Nope; it's not on Magnolia.
Bon Appétit, Baby
There are several unique and amazing restaurants on the southside of Fort Worth. These will get you started on your culinary journey.
Vegan – Spiral Diner and Bakery
For you beef-eating skeptics, there is such a thing as vegan comfort food. Spiral Diner and Bakery has been serving it up since 2002. So you know it's been tried and tested by the locals. The menu says "cheese" and "bacon" and "chicken" and "burger." But it's all vegan. Mac & cheese, chopped BBQ sandwich, and fajita quesadilla. Slurp down a smoothie and grab some cake or pie from the bakery to enjoy at home.
Japanese – Wabi House
Wabi House is mainly a ramen house. They have some of the appetizers and dishes you would expect – and some we bet you've never seen on a Japanese menu.Yes, there is gyoza and edamame. But how about Crispy Pig's Ears and Sweet Corn Fritters? It's not always easy to get through to them, so it's best to just show up with a backup restaurant in mind. Life is full of surprises, right?
Hawaiian – Aloha Chicken and Shrimp
Remember that trip you took to Oahu? (Or the time you dreamed about a trip to a Hawaiian island?) Now you can enjoy unique and tasty chow at Aloha Chicken and Shrimp. Bulgogi Beef Bowl is their Hawaiian take on a Korean classic. They have several different types of coconut shrimp plates. Apparently, there are many people who crave their Spam Musubi. (Hey, to each their own.) Or you can just grab a plate of sweet chili chicken.
Italian – Nonna Tata
Nonna Tata offers classic Italian fare. Calamari and bruschetta for appetizers. Pasta dishes include arrabbiata and pesto. They make a mean lasagna in bechamel sauce. Torta Ciotola is their signature apple and pear cake. For you chefs out there in need of a commercial kitchen, check out Go Tata Kitchen. They also cater. Leave the credit cards at home – Nonna Tata only accepts cash, checks, or Euros. (Kinda funky, but this is Fort Worth.)
Shopping
Fairmount has some of the most lovely and interesting stores. Here's a few of our faves:
Illumination Fine Fabric
When they say "fine" – they mean really fine. Some of the most beautiful fabric we've ever seen can be found at Illumination Fine Fabric. Bridal tulle and lace. Habotai and handpainted silk. Brocade and crepe. Browse their website then go see it in person. Remember going to places to shop? They also sell books, shears, beads, and more. The best part is Illumination Fine Fabric is located in one of those historic homes on 1203 7th Avenue.
Modern Maison Interiors
Modern Maison Interiors offers fine materials and craftmanship for your historic home. They too have fabrics, but they seem to specialize in paints and wallpaper. They offer "artisan services" which include interior painting and wallpapering. This is not your painter off of Thumbtack or Angie's List. Although they are clearly high end, they say they can work within a "tight budget." So apparently if you have to ask, it doesn't mean you can't afford it.
Landscape Design
5th Avenue Greenhouses has beautiful plants – most of which are grown in their own greenhouses. They offer landscape design, plant installation, and plant maintenance. They sell wholesale to the trades. We didn't know you could do this, but they will rent / lease plants to you. Yes, they are located on 5th Avenue making it easy for you to remember what they do and where they are located.
Fort Worth Locals
Show your love for funky Fort Worth by sporting gear from Fort Worth Locals. They have caps, t-shirts, drinkware, hoodies, and more emblazoned with "Fort Worth" – or just good 'ol "Texas."
Fairmount Fun
As you can see, there's more than a fair amount of fun in Fairmont Southside Historic District. You can dance, sing, drink, eat, shop, and picnic to your heart's content. All squeezed into just a half a square mile.
We're Your Team in Fort Worth
Cities Real Estate's talented team is the best in Fort Worth. You don't have to take our word for it (although we are always good for our word) -- hear what our clients have to say. If you're looking to buy or sell a home in the Fairmount Southside Historic District, give us a call. We offer a level of service well above the others. Cities Real Estate is well-established in Fort Worth and we know its communities inside and out. We are the right team to help you find the perfect home in a great neighborhood. Contact Cities Real Estate.
Home Values Have Risen?
Check Yours! Find Out With A No Obligation Property Report.
Southside Historical District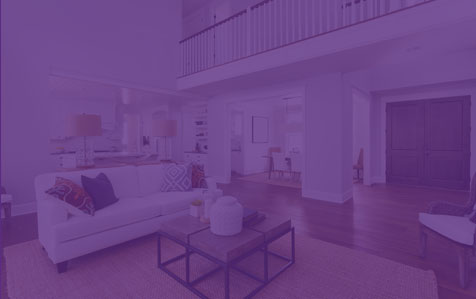 Sell With Cities
The thing we like about Real Estate is that there is no recommend retail price. We use a system/process that helps our clients achieve top market price in a reasonable time. Ask us how?
Learn More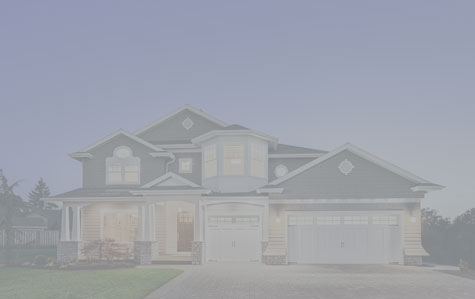 Market Trends
See the latest market trends, update weekly. Get pricing information without talking to an agent.
Learn More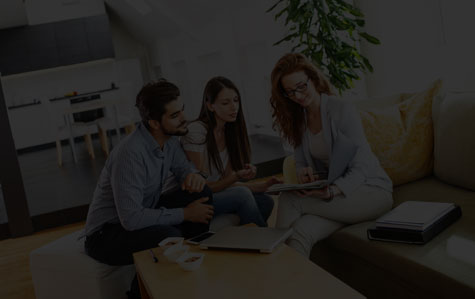 Buying A Home?
Our team of local experts is ready to guide you through the home-buying process. Take a minute to tell us what you're looking for.
Start Here