Thornbridge - Homes For Sale North Richland HIlls
This pages contains the active real estate listings for Thornbridge - North Richland Hills, updated every day. If you already know what neighborhoods you like, be sure to sign up for daily emails of new listings as soon as they hit the market. It's fast, easy, automatic and FREE!
Thornbridge in North Richland Hills, Texas ~ 76182
Thornbridge in North Richland Hills, TX 76182 is comprised of multiple communities: Thornbridge North, Thornbridge East, Thornbridge West, Thornbridge South, and Thornbridge Estates. It is a beautiful suburban oasis near the convenience of downtown Fort Worth – minus the noise. You can find a big, beautiful home at a reasonable price. Note: Some of the attractions mentioned are closed due to COVID-19. Learn more about Governor Abbott's plan to reopen Texas. Thornbridge communities are located in North Richland Hills. AreaVibes.com gives North Richland Hills an exceptional livability score – 93 out of 100. Here are area some stats:
Crime rates are 25% lower than the Texas average
Cost of living is 5% higher than the Texas average
Real estate prices are 12% higher than the Texas average
Rental prices are 9% higher than the Texas average
Housing Stats
Housing statistics for Thornbridge are based on data from the past 12 months. (Source: Neighborhoods.com.)
Current Prices: $499,000 to $599,000
Closed Prices: $330,000 to $650,000
Median Sale Price: $530,000
Average $ per square foot: $158
Single Family Home
Age: 1990 to 2017
Square feet:2,524 to 4,457
Bedrooms: 3 to 5
Bathrooms: 2 to 4
Note that the closed price on the low end is very low. Likely an anomaly. We can help you evaluate the Thornbridge market and, when you're ready, negotiate a great deal. Yup, we are that good.
Amenities
Richland Hills has many amenities for Thornbridge residents. Thirty miles of scenic trails to enjoy a brisk (or leisurely) walk or bike ride. Richland Hills has 800 acres of parks, a golf course, and a water park. The North Richland Hills Library offers programs for all ages.
Schools
Depending on which Thornbridge community you select, your child will attend schools within Birdville Independent School District (BISD) or Keller Independent School District (KISD). Both are highly rated. There are several elementary, middle, and high schools between the two districts. Be sure to check with the districts to find out which school your child will attend. Here are stats on just a few:
W.A. Porter Elementary School
W.A. Porter Elementary School is for grades PK-5. GreatSchools.org gives W.A. Porter a score of 9 out of 10. It is part of the Birdville ISD.
Smithfield Middle School
Greatschools.org rates Smithfield Middle School 10 out of 10. Smithfield is part of Birdville ISD.
Keller High School
GreatSchools.org gives Keller High a rating of 9 out of 10. The school has a perfect score in college readiness and near-perfect scores in student progress and test scores. The graduation rate is 99%. This school is part of Keller ISD.
Private Schools
There are also nearby private schools, including Fort Worth Christian School. E.A. Young Academy serves the gifted and talented in grades K-12 in North Richland Hills.
Activities
NRH20 Family Water Park
The NRH20 Family Water Park has many attractions, including the 330-foot long Sidewinder body slide and the Riggamaroll bowl slide.
The NRH Centre
The NRH Centre is an 86,000 square foot building with a fitness center, swimming pool, and senior center. There's a Kids Club, an outdoor plaza, and meeting and banquet facilities.
Iron Horse Golf Course
You don't have to golf to enjoy The Iron Horse Golf Course in North Richland Hills. Chow down a great meal in the clubhouse. If your game needs a little help, PGA professionals provide lessons for adults and kids year-round.
Shopping
Check out the North East Mall Shopping Center and Southlake Town Square for your classic shopping experience. Find all the area shopping on Yelp.
Restaurants
If you love beer (and what self-respecting Texan doesn't), head over to BJ's Restaurant & Brewhouse.They've got gold medals galore to prove how good their brewhouse is. Oh, yeah, there's a lot of good food there, too. They've got everything from handcrafted burgers to quinoa bowls.
Lotta Bang for Your Buck
Thornbridge in North Richmond Hills is your opportunity to buy a lotta square footage at a very fair price. (Especially when we get done negotiating with the seller.) Great schools, low crime, close to downtown Fort Worth. What's the down side? Let us know if you find one, 'cause we sure can't.
Best Team in Fort Worth
Cities Real Estate's talented team is the best in Fort Worth. You don't have to take our word for it (although we are always good for our word) -- hear what our clients have to say. (LINK TO TESTIMONIALS) If you're looking to buy or sell a home in Thornbridge – East, West, South, North, North by Northwest, South by Northeast – oh, any of 'em, give us a call. We offer a level of service well above the others. Cities Real Estate is well-established in Fort Worth and we know its communities inside and out. We are the right team to help you find the perfect home in a great neighborhood. Contact Cities Real Estate.
Client Reviews, Real Estate Tips & Homes We Sold
WHY HIRE CITIES REAL ESTATE
Whether buying or selling a home, it is our goal to make this important event a positive and enjoyable experience. We are committed to providing you with personal attention accompanied by courtesy, respect and professionalism.
David Pannell's Team is a top producing real estate team in the North Richland Hills Texas. We have served thousands of clients and we are a trusted partner to many local and nonprofit organizations. Our mission is to educate our clients in the home buying and selling process. We focus on detailed systems and aggressive negotiating strategies to get our clients the best results every time.
Thinking about buying a home? You have found the best search engine to do just that. In addition, our team will get you priority access to all the best deals the moment they come on the market…. and in this competitive market you have to have that sort of access to nail down a great deal! If you are looking to sell your home we specialize in getting our clients maximum exposure and top dollar every time.
Our aggressive marketing systems are proven and will net you more money vs your traditional real estate marketing plan. Congratulations on finding a top performing team in the area that is focused on your success! Happy home buying and selling! David Pannell's Team
Home Values Have Risen?
Check Yours! Find Out With A No Obligation Property Report.
From Our Blog - Buying - The Process, Tips, Experenices We Had
New Homes in the Fort Worth Area
This could get over whelming! Fort Worth area offers several options if you're considering a new home to buy. There are 54 well known builders that build brand new homes in the Tarrant County area. ... Read more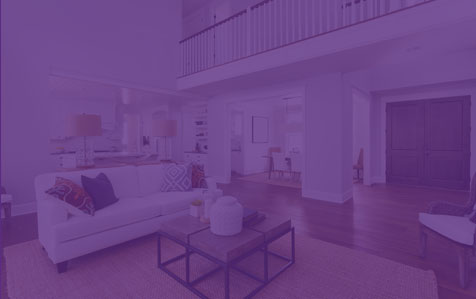 Sell With Cities
The thing we like about Real Estate is that there is no recommend retail price. We use a system/process that helps our clients achieve top market price in a reasonable time. Ask us how?
Learn More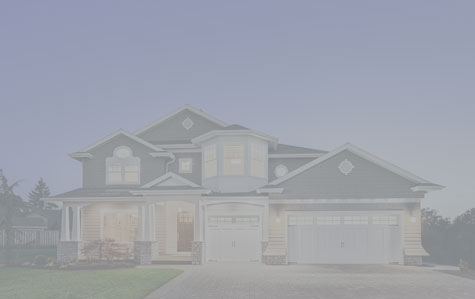 Market Trends
See the latest market trends, update weekly. Get pricing information without talking to an agent.
Learn More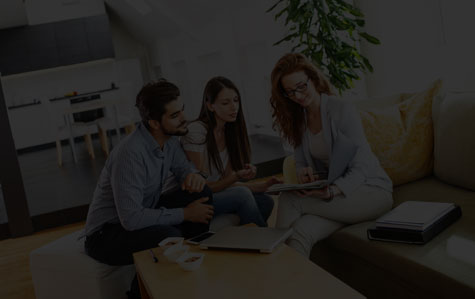 Buying A Home?
Our team of local experts is ready to guide you through the home-buying process. Take a minute to tell us what you're looking for.
Start Here
Local HOT spots to check out!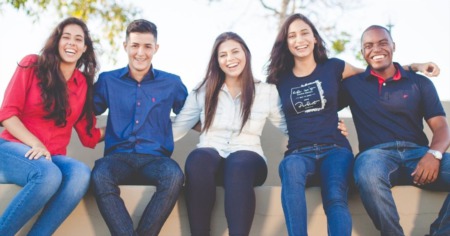 Thursday, October 29, 2020
TCU campus
Gotta Check It Out Within walking distance for Ryan Place residents is the beautiful TCU campus. It is certainly worth a visit. Using thoughtful master planning going back decades, TCU has invested more than $1 billion in new and renovated ...
Read More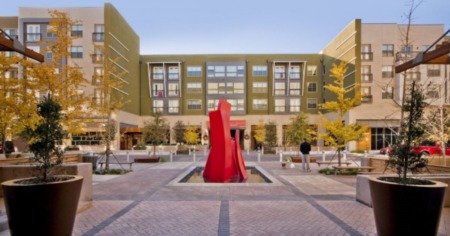 Sunday, October 25, 2020
West Seventh Street
Gotta Check It Out No conversation about the Cultural District would be complete without talking about West Seventh Street. A well-loved hotspot for happy hours and dinner with friends, West Seventh Street has a way of attracting an energetic ...
Read More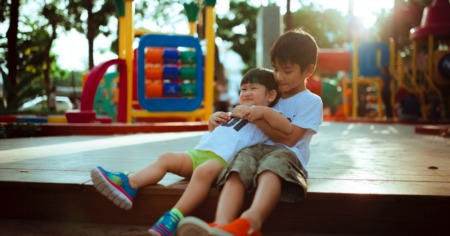 Wednesday, October 21, 2020
Tillery Park Fort Worth Texas
Gotta Check It Out Tillery Park is a gem hidden on Berkeley Place, just off Forest Park. The street ends in a small shady parking lot. This park is very close to the Fort Worth Zoo. It is a Leathers & Associates playground built in 2007 by ...
Read More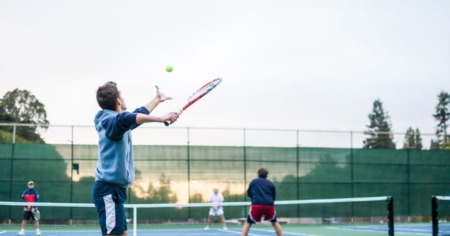 Sunday, October 18, 2020
Mira Vista Country Club - Fort Worth Texas
Gotta Check It Out Mira Vista Country Club Mira Vista has one of the best country clubs around. This isn't one of those snooty, puttin' on airs kinda country clubs. Mira Vista Country Club is family and community oriented. Heck, they ...
Read More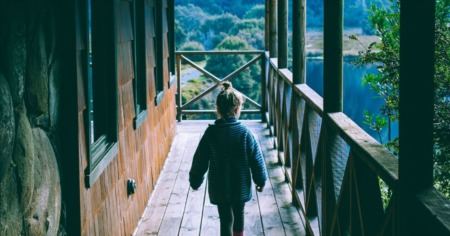 Saturday, October 3, 2020
Log Cabin Village in Fort Worth, Texas
Gotta Check It Out In today's world, you hold the world in your hands. You can sometimes forget that life used to be a lot slower. It can be therapeutic to experience how Americans back in the 1800s got through their days. It's ...
Read More