CMA Explain - Comparable Market Analysis:
If you planning to sell your home yourself, or with a Agent, consider the following before you make a move to do either
The MLS - Multiple Listing Service is not your friend if you price incorrectly.
Pricing is your anchor to establish emotional tie to your house, and empathy from the buyer to send the best and highest offer.
A recommended book on this subject is "The Art of the CMA." When it comes to performing a Comparative Market Analysis (CMA) as a listing agent using the traditional method, it's possible to manipulate the numbers to support any desired outcome.
Home Values Have Risen?
Check Yours! Find Out With A No Obligation Property Report.
Here's what I mean:
With the traditional CMA approach, agents typically select three recently sold properties that closely resemble the subject home or the home being valued. In most markets, finding three properties that are sold at high, average, and low prices is relatively easy, with plenty of other comparable options available for selection.
Many agents and the training they receive emphasize using the least expensive set of comparable for the CMA. This approach aims to justify listing the home at a lower price for a quick sale. However, as a seller's agent, your priority should be to secure the highest possible price for your client's property, rather than participating in a discounted sale.
My process for preparing a CMA involves gathering data from three sources: tax records (sale and assessment data), closed comparable listings in the MLS, active, pending all comparable listings in the MLS.
Plus taking into account the absorption rate of homes and showings per price point will give you an excellent value range.
Allow me to explain further:
First, I examine the tax records to determine the "adjusted" current value of the home. For instance, if the property was sold three years ago for $150,000, and the area has experienced an annual appreciation rate of 12%-14%, I calculate the appreciation (3 x 13% = 39%, or $58,500) and add it to the purchase price. If the home hasn't been on the market for a considerable time, I use the most recent assessment value and adjust it accordingly. Although this method is somewhat subjective, an experienced agent familiar with the market can arrive at a realistic number using this approach. However, this is just one part of my valuation process.
Next, I review all the closed comparable in the same street, subdivision, area (1 mile) going back a reasonable period (e.g., 30, 60, 90, 180, 365 days), typically finding between ten and twenty properties. In extremely active markets where home prices appreciate rapidly, it's advisable not to go back too far to avoid skewing the CMA downward. It's essential to consider that amenities and the visual appeal of a home have minimal impact on the appraised value but greatly influence curb appeal and marketability. Therefore, using as many comparable as possible is preferable. When selecting my comparable homes, I focus on the subdivision, square footage (within a range of plus or minus 10%), and the number of bedrooms and bathrooms. I calculate the average sale price of this group, eliminating any outliers such as foreclosures or distressed sales.
Lastly, I gather data on all the active comparable listings. Again, I consider the subdivision, square footage, and the number of bedrooms and bathrooms. However, it's important to note that different markets may have variations in how appraisers select comparables. The main objective is to gather as much data as possible.
Now, let's bring it all together. I take the adjusted value from the tax records, add the average price from the closed comparables, and then add the average price from the active comparables. I divide this total by three to obtain the true average value for the subject property. I document this new figure and add or subtract 5% to establish a "reasonable range" for the home's value, typically within plus or minus 5% of the average. In most markets, it's feasible to support a value within this range, so obtaining an appraisal after the property sells shouldn't be a challenge.
I understand that this approach to performing a CMA may seem unconventional, but it can withstand scrutiny from clients, fellow agents, and, most importantly, appraisers. Moreover.
PUTTING THE PIECES TOGETHER:
Now let's take the pieces and put them together into a "lethal" listing presentation. For quick review, what are the pieces?
Knowing your market statistics so that you're truly the best person for the job. Knowing the value of the subject property so that you can get the top dollar for your seller client.
Beginning the process without laying this foundation simply won't work. It's absolutely critical that you go through the first two steps before you learn the listing presentation, simply because the presentation builds on this foundation! Without a suitable foundation on solid ground, you'll be building your presentation on quicksand and won't be able to list properties using my unique method. Why? Because you won't have the most important element of any sale: the believability factor. This approach is counter-intuitive, and, as such, it demands that you have credibility. If you don't have credibility, the listing approach will never sell because you're asking the client to place his faith in an approach that, in all likelihood, he's never heard of before.
TWO WAYS TO SELL THE HOUSE:
There are more than 1.1 million REALTORS® in America, and I guess you could say that there are 1.1 million ways to sell a house. But the truth is that there are really only two ways to sell a house: you can sell it by price, or you can sell it by traffic. Every other sales method is a subsidiary of one of these two. We'll explore the two different approaches at length and discuss how they differ and how one of them will yield far better results for your client while making you more money.
The Traditional or Price Approach. I've read dozens of books -- probably hundreds of books -- on the subject of real estate. Many of these books speak of the importance of listing real estate, and all of them describe nearly identical listing approaches, with only slight differences. Now, the reason for all this sameness is obvious: it's the way listings have been done since the beginning of real estate. It's the old "if it ain't broke, don't fix it" thing. Well, I'm here to tell you that it's broken! If you expect to make a lot of money in real estate, you need to determine what everybody else is doing and then do the opposite.
Okay, here's the basic formula for the "traditional" or "price" approach. As you'll recall, we talked earlier about building a CMA, or comparative market analysis, for your client. The traditional approach teaches us to find the "reasonable range" of value and then try to list the property on the low end of that range.
If the home doesn't sell within a month or so, we're all taught to...what? You got it! To ask for a reduction in price. Then if the property still doesn't sell, we lower the price again, and again, and again, until eventually we find a buyer for the place. Think about it: we're selling the house by price. We're using the price as our marketing tool. That's why we continue to lower the price, or wait for appreciation in the market to lower the price for us, until the house eventually sells.
One of the reasons this approach works well for the agent is that it places the entire burden of selling the home on the seller! Another reason for using the traditional approach is that the agent doesn't have to spend a lot of money marketing the house. He doesn't have to spend a lot of time or effort devising a marketing plan or promoting the property because the price is doing the selling for him. There's no doubt that this approach will work, of course: it's been working for decades with good and bad agents alike. However, there are a few drawbacks to the traditional approach that are seldom mentioned.
First and foremost is the agency issue. It's your job as the listing agent to represent the seller's interests, which include getting the absolute top dollar for the property. However, most agents don't get top dollar when they use this approach, and the reason is as simple as supply-and-demand. When there are fewer buyers competing for a home, the sale price may need to be discounted substantially in order to attract interest. In economics-speak, "with a fixed supply and a scarce demand (i.e. fewer buyers), prices drop."
Another drawback to using this approach is lack of speed: several months may pass before the traditional approach begins to have an effect. In the process, the home often becomes stigmatized. After several reductions, it's not even shown to potential buyers because it's been on the market "too long" and is now assumed to have something wrong with it. If the agent starts the process too high and then reduces the price too slowly, the home becomes very difficult to sell at any price.

READ: The Dirty Little Secret About Pricing
Many times, listing agents unwittingly become de-facto buyer sub-agents; and even though I don't know a single listing agent who would intentionally sell out his client, it's entirely too easy with the traditional listing approach to help the buyer rather than the seller. And, yes, I realize that my judgment may sound harsh, but if you'll honestly examine this method, you'll have to agree that, very often, it doesn't yield the best results for the seller.
The Traffic Approach. To understand the traffic approach, we need to turn our attention again to the "reasonable range." Real estate is entirely different from liquid investments with absolute values. For instance, anybody can look up a share of stock and immediately see its current price. But because values are subjective in real estate, there tends to be about 10% flexibility in the price range. Consider a home that's valued at $100,000. It's not worth exactly $100,000! It's really worth between $95,000 and $105,000. If the price drops below $95,000, nearly everyone will agree that the house is a good deal; and if the price goes above $105,000, nearly everyone will agree that the property is priced a little too high. However, within the "reasonable range" there is little price resistance.
Here's how the traffic approach works. Instead of listing the home at the low end of the range, you raise its price to the high end. The problem? Now there's no compelling reason for anyone to show it or buy it.
Okay, here's the secret weapon: you raise the commission by 2%! What you're doing, effectively, is "bribing" agents to include your listing on their show lists. What I do is raise my commission from 6% to 8%, and then I raise the price about 10%. The client then nets about 8% more money before any negotiations!
Sometimes, not often, the appraisal knocks the price down a bit. When that happens, it's usually a minor adjustment, and then the seller has the option of lowering the price to match the appraisal -- or else the deal, as written, falls apart. The buyer also has the option of paying, out of pocket, the shortfall in the appraisal or canceling the deal if there's an appraisal contingency. When that happens, the client knows that he got the absolute top dollar for his home.
Now, I know that almost any REALTOR® will immediately say, "I never look at the commission when I'm working for a buyer." But I don't believe that noble-sounding claim because statistics clearly indicate that it's not true. I don't know any agent who would willfully sell a buyer client a home that wasn't right for him; but if there are sixty homes in the market that generally match the client's criteria, and if three of those homes pay higher commissions than the rest, it's certainly not unethical to make sure that those three properties end up on every show list. In addition, there's nothing wrong with hoping that your client chooses to buy one of the three. If he doesn't, no big deal; but if he does, you just got a big bonus!
One of the questions I'm often asked is why I don't just offer a bonus to the selling agent. Once again, the answer is simple. Every buyer's agent knows that if he doesn't present a full offer, the first money to come off the table will be the selling bonus. Since most homes don't sell for full offers, the selling bonus doesn't happen very often, so the buyer's agent can find himself torn between not getting the bonus and not representing his client. If he advises his client to offer less than the listing price, he knows that his bonus is most likely gone. On the other hand, if he encourages the buyer to pay the listing price, he's probably not fully representing the buyer's interests. For that reason, the selling bonus is often a disincentive rather than a legitimate incentive.
To learn more about this chance of a lifetime, contact David Pannell, Owner/Broker of Cities Real Estate. David proudly served as a United States Marine, was a City of Arlington Police Officer, and is a devoted husband and father. You'll find him to always act with integrity and help in any way he can. David can be reached at (817) 767-0020.
Thank you,
David Pannell, Broker Extraordinaire, U.S. Marine, All-Around Nice Guy
From Our Blog - Executor's Texas Probated Real Estate Guide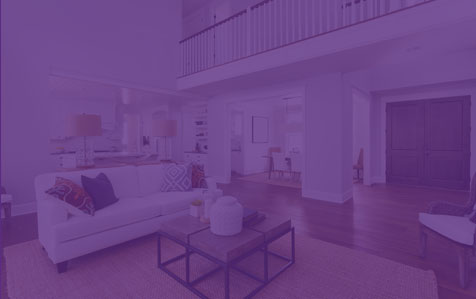 Sell With Cities
The thing we like about Real Estate is that there is no recommend retail price. We use a system/process that helps our clients achieve top market price in a reasonable time. Ask us how?
Learn More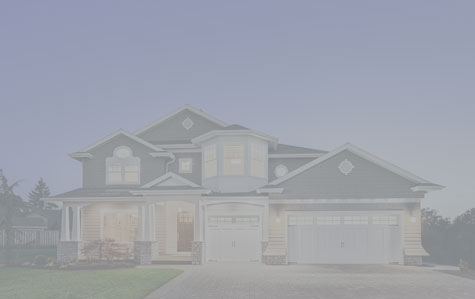 Market Trends
See the latest market trends, update weekly. Get pricing information without talking to an agent.
Learn More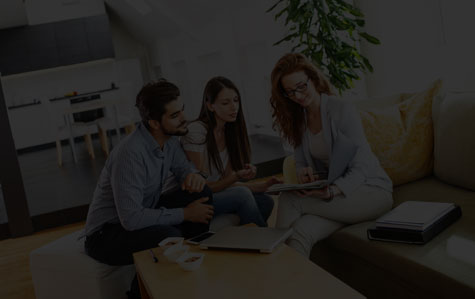 Buying A Home?
Our team of local experts is ready to guide you through the home-buying process. Take a minute to tell us what you're looking for.
Start Here
Local HOT spots to check out!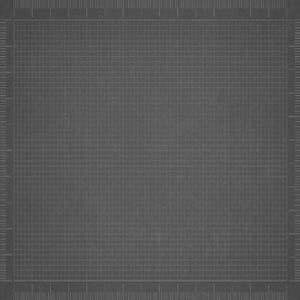 Monday, March 28, 2022
Enjoy Some Fun In The Sun in Downtown Fort Worth & Along the Nearby Trinity River
Did you know that the sun shines 229 days a year in beautiful Fort Worth, which is almost a month more than the national average? If you're going to be visiting Fort Worth, or you're already lucky enough to live here, you'll find ...
Read More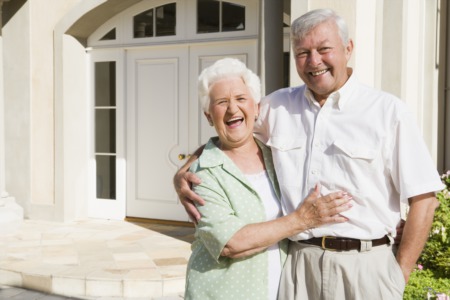 Friday, February 18, 2022
How To Prepare Your Estate to Avoid Probate in Texas if You're 55+
You've spent a lifetime accumulating assets - real estate, personal possessions such as jewelry or antiques, savings and investment accounts...all of the things that make up your estate. The last thing you want to have happen when you pass ...
Read More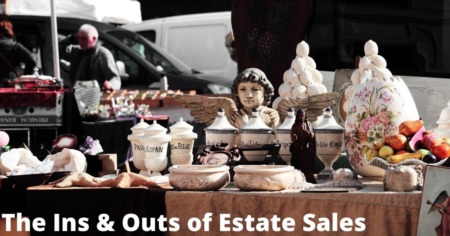 Tuesday, February 15, 2022
The Ins & Outs of Estate Sales
Having dealt with real estate probate and estate sales, we're acutely aware that many people have a certain amount of anxiety when it comes to selling items that have been in the family for some time and hold a degree of sentimental value. ...
Read More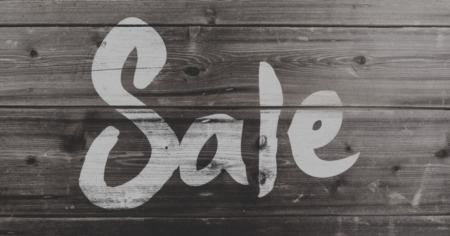 Thursday, February 10, 2022
5 Tips For Selling Your Home "As Is"
Selling your home can be hard work – repairs, yard work, updating old kitchen cabinets, and more. Much more. Fortunately, there is an easier way to sell your home: selling it "as is." Rather than investing time and money sprucing ...
Read More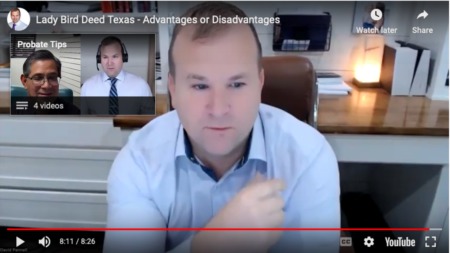 Friday, February 4, 2022
Lady Bird Deed in Texas - Advantages and Disadvantages
How does a Lady Bird Deed Work In Texas? A Lady Bird Deed in Texas gives you the best of both worlds as a property owner. You can transfer the ownership of real property to someone and still keep the ability to use and dispose of that property, ...
Read More